AutoTintz work closely with the following manufacturers to bring you the best products on the market!
GLOBAL WINDOW FILMS
From Inception, Global has been marketing top-of-the-line professional grade window films. Insistence on quality combined with advanced technology and a practical understanding of the business has made the Global brand a leading choice for professional dealers and installers throughout North America and the world. Global window films are in a class apart. They are the result of a single-source, vertically integrated manufacturing process. Simply put, that means Global films are manufactured in a state-of-the-art, ISO-9001:2008 certified facility that makes just about everything that goes into their window films, from the base petrochemical intermediate (DMT) right down to the finished products. This eliminates dependency on other manufacturers enabling complete control over the entire manufacturing process—from polymers to packaged goods. That's important because it ensures high quality and ultimately, total consumer satisfaction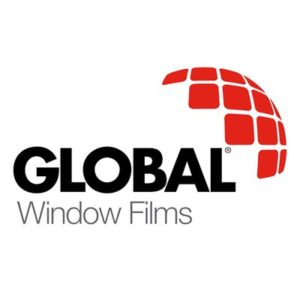 SUNTEK WINDOW FILMS & CLEAR PPF
SunTek is proud to have one of the largest and most integrated window and performance-coated film manufacturing sites in the world. We have a deep and abiding commitment to operational excellence, developing products that respond directly to market demand. We work directly with a variety of designers, manufacturers and customers to create products that improve the efficiency and performance of glass. And, we offer a wide array of film technologies, produced in a clean-room environment to ensure optimum quality. With over 60 years of experience in film production and technology, SunTek is dedicated to making continuous investments in machinery, technology, and employee training to remain at the forefront of the industry.
AVERY DENNISON WRAP FILMS
For a wrapping film that combines supreme performance and application speed, look no further than Avery Dennison Supreme Wrapping Film. This dual-layer film combines colour, texture, and clear protective layers, providing a smooth, paint-like finish that's both durable and dazzling.
With a choice of many colours, Avery Dennison® Supreme Wrapping Film today offers an even broader palette of options than ever before. And… our colour matching service brings you virtually any colour you like!


LAMIN-X PROTECTIVE FILMS
Lamin-x Protective Films, founded in 2002, manufactures a variety of heavy-duty surface protection films/tapes for the automotive, motorcycle & other industries. We use high-quality films that are durable enough to protect for endurance auto racing, flexible enough to conform to complex curves, & transparent enough to not be noticeable when applied nor affect light optics. All designed to protect & keep your surface looking new for many years. Here at Lamin-x you will find a large variety of precut & universal protection products for most makes & models. Including headlight, fog light, tail light film covers, clear bras, rear bumper guards, door cup, door edge guards & more! With flexibility to design & develop new products to solve your wear & tear problems. Being auto enthusiasts, we treat you how we want to be treated ourselves. You will receive high quality products that are 100% made right here in the USA & backed with a 5-year guarantee!
3M WRAP FILMS
Anything but ordinary. Meet the new standard in wrap films. 3M™ Wrap Film Series 1080 is a distinctive way to make you – and your car – stand out in the crowd. Whether you want to give your vehicle a makeover, update its style or just turn heads, 3M™ 1080 Wrap Film Series is a simple and easy way to express yourself.
Don't paint your car. Reimagine it, transform it, wrap it, with 3M car wrapping. Take your car and turn into something spectacular, with a wide range of coloured and textured vinyl car wrapping films. Change the colour and impact of your car anytime you want, with a car wrap.
• Change the colour and look of your car quickly and cost effectively, with no need for a re-paint
• Car wrapping is reversible, so if you want to go back to the way the car was later on, you can!
• Car wraps can even protect your original paintwork from sun damage and mild abrasions,
• If you don't want to do a full car wrap, you can add speed stripes or just wrap the wing mirrors, bonnet or roof